Telefooncentrale Specialist
Er zitten geen producten in de winkelwagen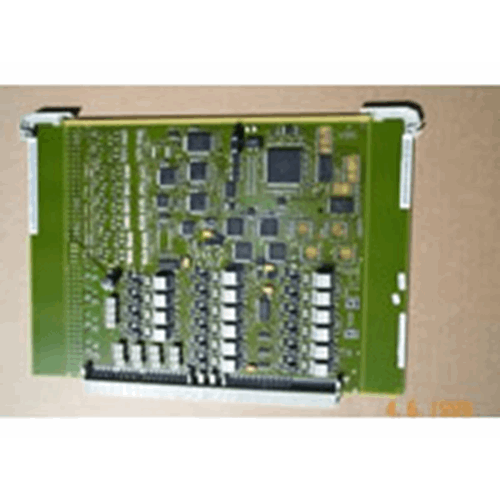 SLC16N - HiPath Cordless Line Module
Cordless Line Module (SLC16N)
For OpenScape Business X5W and HiPath 3550.
16 UP0/E ports for connecting base stations.
One base station can be connected to up to 3 ports.
Up to 4 simultaneous calls are possible per connected port.
Can be used in HiPath 3000 V1.2 and later. The PSU for supply the basic stations must be provide locally. HiPath 3000: CMA or CMS may be required required for HiPath Cordless Office, depending on the system configuration. OSBiz: CMA may be required for OpenScape Business Cordless, depending on the system configuration. Please refer to the appropriate system descriptions. The EIC code (DECT code) DUA395 must be ordered once per HiPath Cordless Office installation, and is mandatory for all Cordless systems, regardless of the type of base station connection used.
Hint: The breakdown is shown completely.
consisting of:
1 S30810-Q2193-X100 SLC16N
Product Usage:
Core HiPath 3000 V9
—> HiPath 3000 V9 config
—> HiPath 3000 V9 not config
M45 – Core HiPath 3000 V8
—> HiPath 3000 V8 IM config
—> HiPath 3000 V8 IM not config
Core OpenScape Business V1
—> OpenScape Business V1 config
—> OpenScape Business V1 not config
Fabrikant

Unify

Voorraad

Beperkte voorraad

Productnummer

L30251-U600-A394

Bruto advies prijs

€

1.182,00

(

excl.btw

)

Prijs

€

1.004,70

(

excl.btw

)